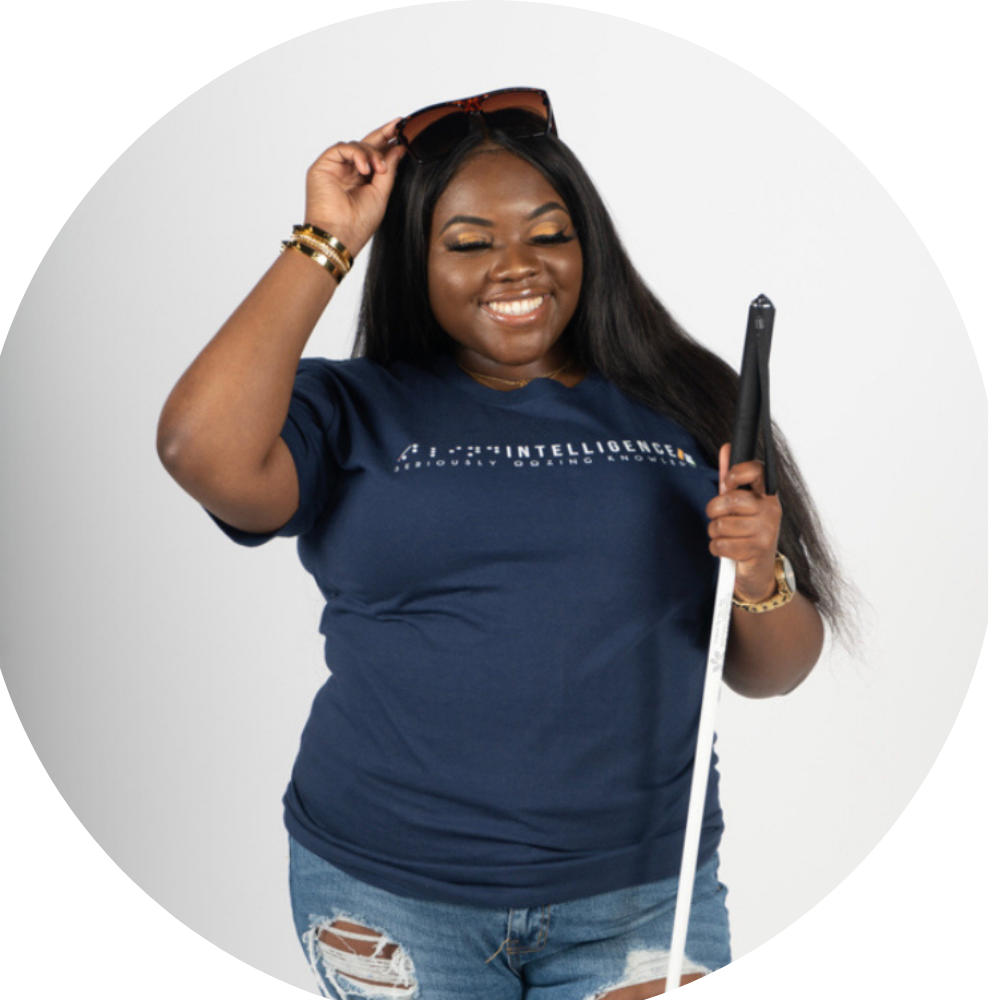 During this panel we will be having some girl talk and insightful discussions! Having recently exited the cited world, the aspect of parenting without sight was a whole new ballgame for professor Blindie.
She often converses with other mothers about parenting, and she thought it would be great to bring these conversations to her platform and put them in front of an audience. She believes that by displaying and adding context around Blind parenting, will break down the stereotypical boundaries and barriers that people believe blind mothers should be/are in.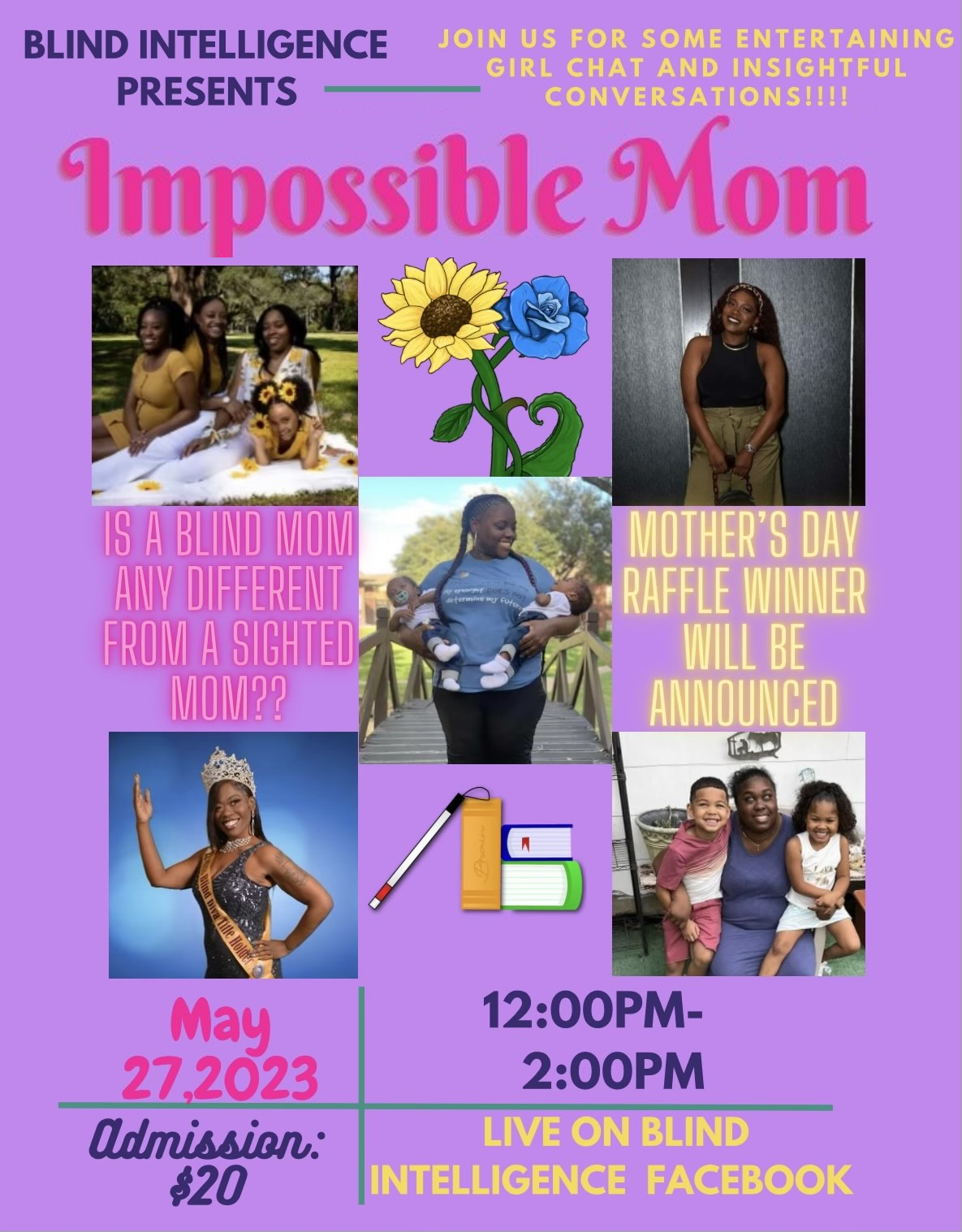 Although the conversation is centered around motherhood, this is a very pivotal conversation that everyone should be in attendance for! Fathers, brothers, sisters, Aunts, and uncles are welcome to attend.
This event will be held May 27, 2023 from 12 PM to 2 PM central standard time virtually on zoom.
There is a $20 admission cost that includes a free entry into a a raffle and a discounted impossible mom T-shirt.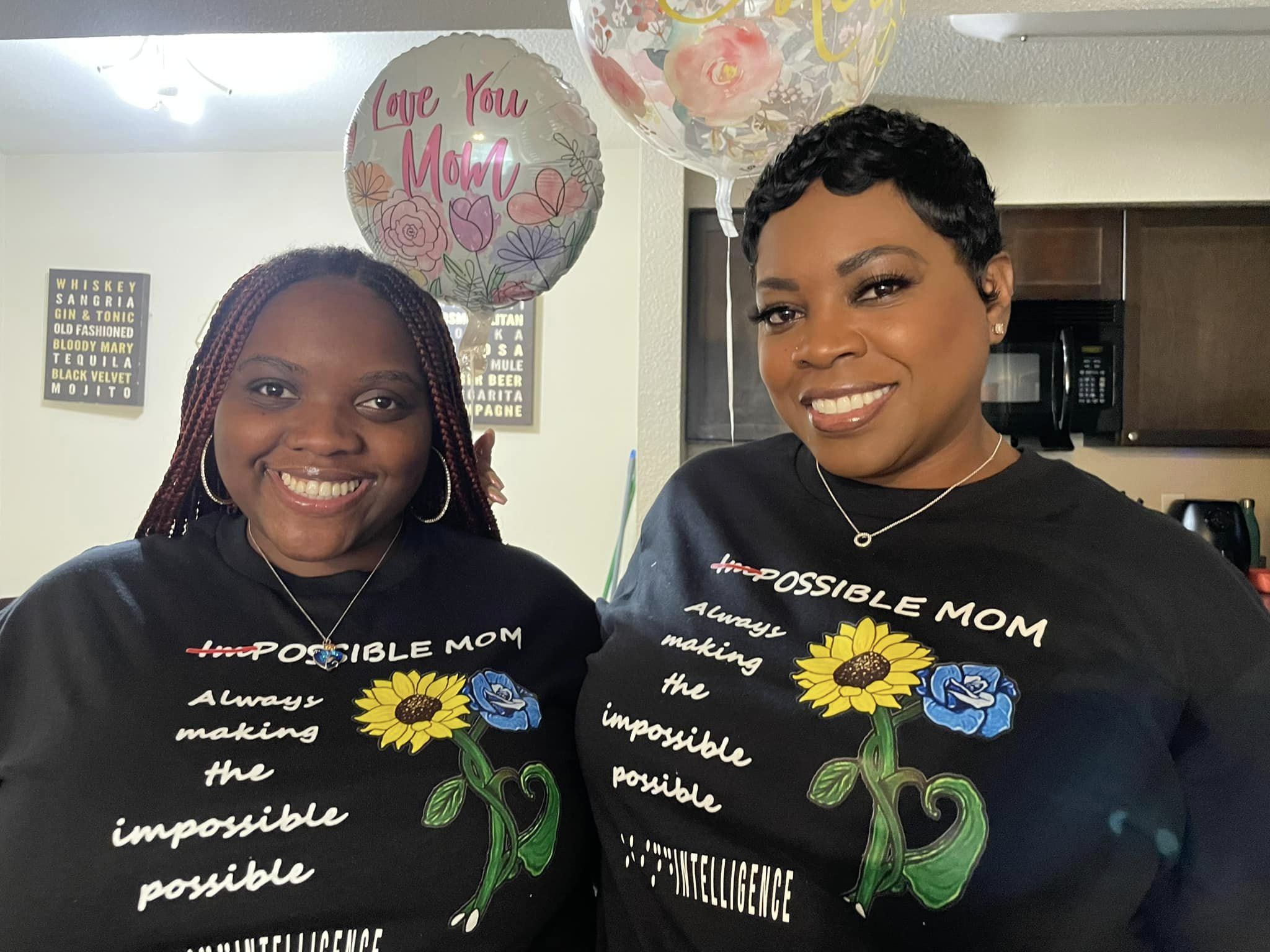 Register for your seat here: https://us06web.zoom.us/webinar/register/WN_N8rh3pDEQi6GxBAoN3Xy1g#/registration
For more information and to keep up with this event, follow Professor Blindie at Blind Intelligence on Facebook and/or email her at info@professorblindie.com
Ariana Dewberry Founder and Owner
Call or text:(972)861-2594 |Blindintelligence18@gmail.com
https://blindintelligence.myteespring.co
Remember to stay intelligent and continue to ooze knowledge